Halloween Postage Stamps for Spooky Mail
Because you like to scare up your mail for Halloween, here's some spooky Halloween postage for your party or your Halloween mailings in October. Easily change the denomation of all stamps when you purchase. Also available are custom envelopes which has your return address information printed directly on them. The envelopes and postage go great with my Halloween invitations and are purchased direct through Zazzle. For my Halloween Wedding postage,
click here.
Some Fun Custom Halloween Postage Stamps
All links open in new window
Most designs will match my invitation collection...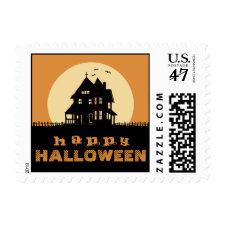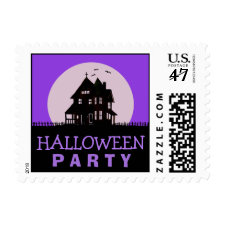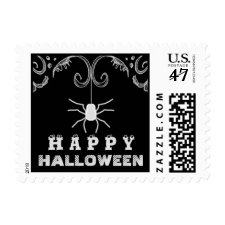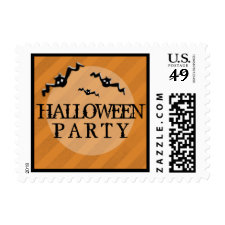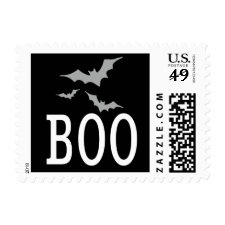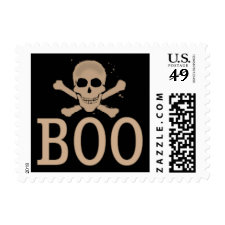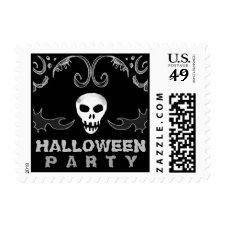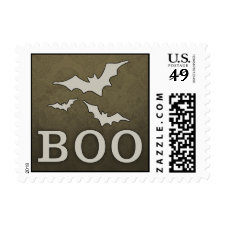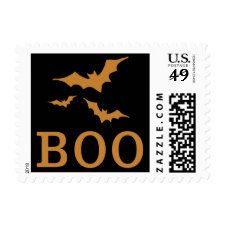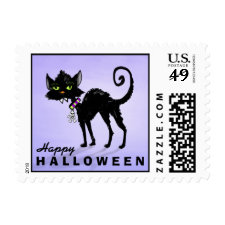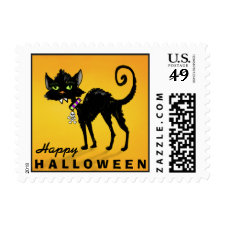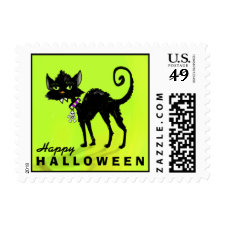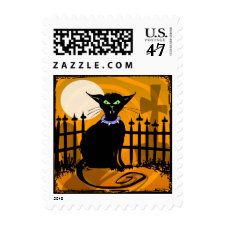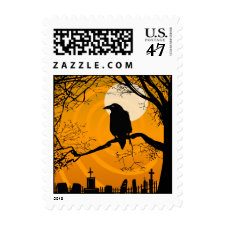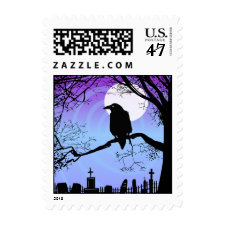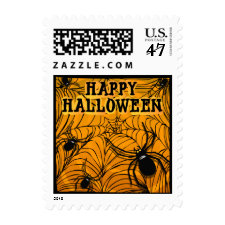 Top Picks of Halloween Postage at Zazzle
I've searched through tons of Halloween postage at Zazzle and here
are my top picks, but feel free to
find your own there!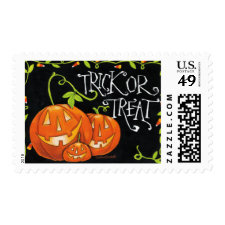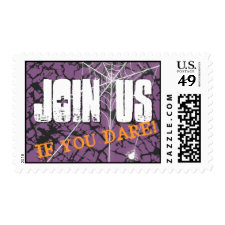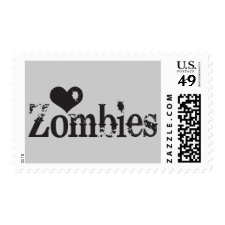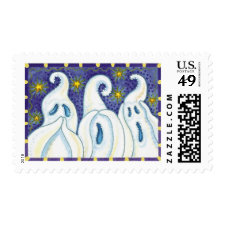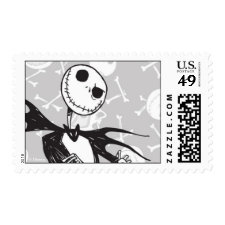 Some Spooky & Fun Custom Halloween Envelopes
When do you ever get to send out spooky black envelopes? Halloween is such a fun time to add those touches you normally don't get to do at any other time of the year. I know there's a lot folks like me who like to send their mailings with just the right touch, so feel free to browse some custom envelopes...the best part is you can add your address directly to them so they are printed on your envelopes. The envelopes below are for 5"x7" invitations.


---
We promise 100% satisfaction.
If you don't absolutely love it, we'll take it back!
30-Day Money Back Guarantee
Now You Need Some Free Spooky Fonts
If you're here, chances are you like this kind of stuff like I do...and if you're looking for some spooky free fonts, check out the links below...you can download them if you're having a party or sending spooky mail, they just put the finishing creepy touches on your Halloween goodies.
Horror fonts at 1001fonts.com
Scary fonts at fontspace.com
Gothic horror fonts at hongkiat.com
Halloween Postage & Envelopes Purchased at Zazzle
All the postage and envelopes are purchased through Zazzle which makes it easy. They have a great site that you can preview your customized items
before
you purchase and offer top-quality products and they
always
have a great sale on something. Once you preview your item, you can add it to your cart and place your order (be sure to
check the coupons first!) After you place an order, Zazzle handles the service, shipping and tracking of that order. You can find all of Zazzle's contact information on my
contact page. Need help customizing a product? Click on my
How to Customize tutorial, or you can just contact me.
Zazzle Free Shipping Trial
Did you know that Zazzle offers a 30-day free trial for free shipping? That means when you checkout, you sign-up for the Zazzle Black Standard free trial offer and then cancel before your 30-day free trial period ends, and you will get free shipping on your purchase. If you do not cancel, after 30 days they will charge you $9.95 annually and you will have free shipping for the entire year (which is a great deal if you plan on ordering more from Zazzle). For more about Zazzle's free shipping offer,
click here.